What is Morton's Neuroma?
Morton's neuroma is sometimes referred to as Morton's metatarsalgia, because a true tumor is not believed to be present.  The term neuroma is typically used to refer to a tumor.  But, in this condition, a bundle of tissue fibers presses on nerve tissues.  Basically, it is a pinched nerve.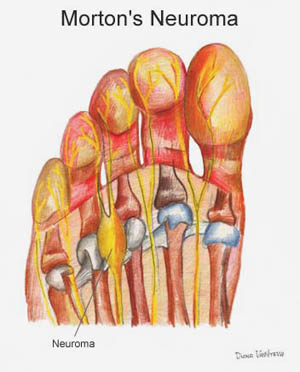 What are the symptoms of Morton's Neuroma?
The usual symptoms are numbness and/or pain in the second, third and/or fourth toes.  A "pins and needles" feeling is … Read the Full Article